Contact Lenses Exam in Brampton
---
If you're tired of wearing glasses or prefer the convenience of contact lenses, our eye care clinic has a wide selection of options to choose from.
Our experienced optometrists and opticians can help you find the perfect fit for your lifestyle, preferences, and unique eye care needs.
Before getting fitted for contact lenses, our optometrists will perform a comprehensive eye exam to ensure your eyes are healthy and determine your prescription. We will also measure your eyes to ensure that your contacts fit properly.
Some of Our Most Popular Prescription Contact Lenses
Prescription Contact Lenses
---
Once your prescription has been determined, we can help you select the contact lens type that best suits your needs. We offer various options, including daily, bi-weekly, and monthly disposable lenses.
---
Daily disposable contact lenses may be the right choice if you prefer a hassle-free, low-maintenance option. These lenses are designed to be worn daily before being discarded.
Bifocal and Multifocal Contacts
---
If you need corrective lenses for near and far distances, bifocal or multifocal contact lenses may be the right choice. These lenses offer multiple prescriptions in a single lens, allowing you to see clearly at all distances.
---
To switch up your look or enhance your natural eye colour, coloured contact lenses are a great option. We offer a variety of colours and styles to choose from.
Our Recommended Products: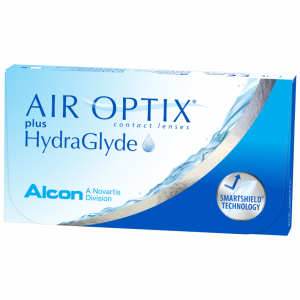 AIR OPTIX® plus HydraGlyde